The Box - Interactive installation
The National Museum of Fine Arts, Chisinau, Republic of Moldova.
TASK:
Creation of an interactive installation that would get attention of the public and raise awareness to the Museum.
CHALLENGE:
To prove to customers that museums have new interesting things that deserve to be seen — increasing in this way the numbers of visitors.
SOLUTION:
The installation was generating visual content based on sound mixed with the visitors input sounds, immersing the person into an audio-visual experience, performed in a specially built box.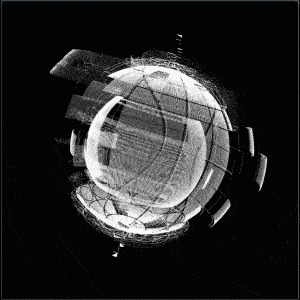 SETUP:
The box was built of one LED screen and 5 mirror walls (including the roof and the floor).
RESULT:
During the three hours and a half of the activation, the installation was visited by 2000 people.
CREDENTIALS:
Creative Director & Executive Producer:

Dumitru Gangaliuc

Art Director:

Peter Egorov

Technical Director:

Tony Tampei

Project Manager:

Chris Doni

Designer:

Radu Cius, Polina Mihailov, Alexandru Chirileac